Duck Hunting in Missouri Articles, Duck Hunting Recipes & Duck Hunting Tips & Tricks
We are delighted to share with you informative "news" style articles about the latest not only in Missouri duck hunting, but all news related to our wonderful sport of duck hunting. We will also publish tips for all levels of hunters as well as product reviews on the latest gear and even recipes for those of you that think you are the next Bobby Flay. In other words, we hope to have something for everyone that browses through our website.
When the Missouri duck hunting season starts, we will be posting videos and pictures on our social media pages so you can see the action we see here in Missouri. If you are a regular follower, we know it will only be a matter of time before you are standing ankle-deep in the mud right next to us waiting for the morning or afternoon duck flight. Enjoy the site and good luck bagging your limit!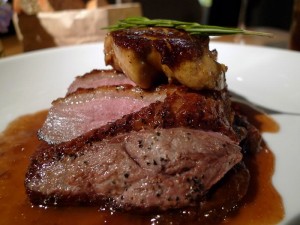 Here is a quick one for those on the go guys who do a fair amount of traveling during duck hunting season.  After all your group has been following the migration, you've had a long day at the marsh a decent bag of ducks,  and you want to keep hunting for a few more days.  This duck recipe is fast, easy and a sure way to help keep your possession limits from going over and good to boot!
Rather than plucking your birds you can just fillet the breast meat from your ducks and do a quick brine mix with ¾ cup of coarse salt to one gallon of water warm and rinse and clean the meat making sure you have removed all the steel shot and feathers.
Thoroughly mix the flour, salt, and pepper in a brown paper bag, if you are looking for a little more kick replace the black pepper with some Hungarian paprika but use sparingly. Put oil or shortening in heavy skillet to depth of 1/4 inch and heat with either a stove, or if you ruffling it a Colman propane stove but be careful not to catch your hotel room on fire.  Vigorously shake the pieces of duck; a few at a time, in the flour making sure you evenly coat the duck breasts.
When oil or shortening in the pan is very hot, carefully add the seasoned duck.  Brown the breast meat on one side for 15 minutes then turn over and brown other side for 15 minutes, waterfowl needs to be served on the rare side rather than well done so be careful not to overcook.  Remove about half of the oil from the skillet and replace with ¼ cup of water.   Cover, reduce heat, and cook until duck is tender, about 20 minutes, turning twice. Uncover duck breast the last 5-10 minutes to allow it to be crisp up.
Oil/Shortening 2 Cups (Adjust Quantity As Needed For Frying)
 1 Cup (16 tbs) Flour
Ducks 4 Pounds
Cut into pieces (2 Whole) Watercress
1 Tablespoon Salt to Taste
Fresh pepper To Taste
Hungarian paprika (optional)
Serve with pan fried potatoes and onions for a on the road meal all your DUCK HUNTING friends will love while allowing you to keep on hunting and keeping you legal at the same time.