Duck Hunting in Missouri Articles, Duck Hunting Recipes & Duck Hunting Tips & Tricks
We are delighted to share with you informative "news" style articles about the latest not only in Missouri duck hunting, but all news related to our wonderful sport of duck hunting. We will also publish tips for all levels of hunters as well as product reviews on the latest gear and even recipes for those of you that think you are the next Bobby Flay. In other words, we hope to have something for everyone that browses through our website.
When the Missouri duck hunting season starts, we will be posting videos and pictures on our social media pages so you can see the action we see here in Missouri. If you are a regular follower, we know it will only be a matter of time before you are standing ankle-deep in the mud right next to us waiting for the morning or afternoon duck flight. Enjoy the site and good luck bagging your limit!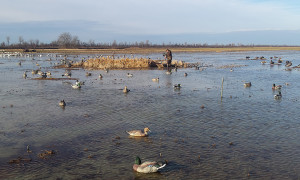 The right decoy strategy can turn a mediocre hunt into a productive one. But creating a convincing spread isn't always easy, especially if the elements are working against you. If you're planning a guided duck hunting trip, use these eight decoy strategies to pull in more ducks.
Don't Underestimate the Importance of Realism

One thing experts can all agree on is that… Continue reading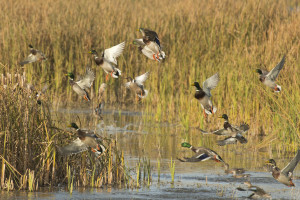 Big is not always better, especially when it comes to duck hunting. When duck season opens, many of the large hot spots are absolutely packed with hunters. If you do not get there early enough, you are pretty much out of luck. Another problem is that eventually, the waterfowl wise up and avoid these areas as the season progresses. So where… Continue reading →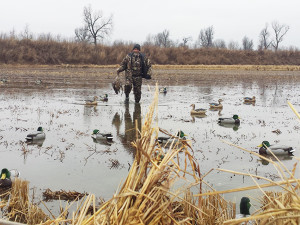 One of the first questions people ask when they choose Show Me Snow Geese as their outfitter is "what items do I need to bring along?" We take care of most of the necessary field items needed for the hunt, but there are some items that you'll need to bring along.
Firearm-Related Items
You'll need to bring a gun, ammo and a… Continue reading →