Duck Hunting in Missouri Articles, Duck Hunting Recipes & Duck Hunting Tips & Tricks
We are delighted to share with you informative "news" style articles about the latest not only in Missouri duck hunting, but all news related to our wonderful sport of duck hunting. We will also publish tips for all levels of hunters as well as product reviews on the latest gear and even recipes for those of you that think you are the next Bobby Flay. In other words, we hope to have something for everyone that browses through our website.
When the Missouri duck hunting season starts, we will be posting videos and pictures on our social media pages so you can see the action we see here in Missouri. If you are a regular follower, we know it will only be a matter of time before you are standing ankle-deep in the mud right next to us waiting for the morning or afternoon duck flight. Enjoy the site and good luck bagging your limit!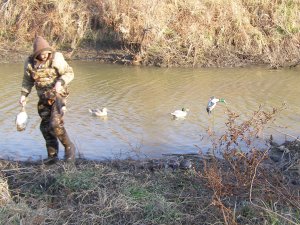 As many a seasoned hunter will testify, Waterfowl are a crafty species to bag, and hunters need to use all the duck hunting tips and tricks they can muster to hunt them.
Ducks depend on instinct to survive, and over multiple generations they hone those instincts, and perfect the art of survival with every passing season. And as new broods are raised,… Continue reading →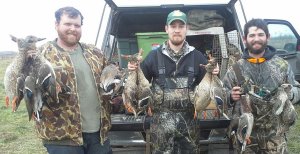 Every duck hunter wants to find the ideal location to plan his or her next trip.
You need a place where the birds will fly over for a prolonged period of time as well as different settings to promote a variety of waterfowl coming to the area.
Furthermore, if you so choose, it is nice to have access to guided duck hunting… Continue reading →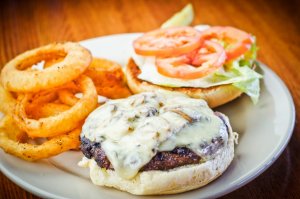 Everyone in the household already knows you a good duck hunter now show them not only you're a hunter but also a great cook this summer.
So everyone is hungry for a burger but rather than going to the local burger joint you want to take it up a notch, after all you're a duck hunter right?
How about trying this duck… Continue reading →